With today's release of F1 22, or at least for those with early access, we opened up the sign ups for our 4th season.

After a first year with three racing seasons we've had 241 drivers participating in at least one race, with 75 different race winners and 112 different podium finishers. We never expected to achieve these numbers in our first year, but now we are hungry and ready for more. More racing, more drivers, more competition. Why? Because we enjoyed every second of it.
We ended our third season with 5 divisions split over three days (Tuesday, Wednesday and Thursday) and want to offer our drivers more variation. In what? In new opponents and new racing times. To achieve that we'd love you as a new driver to join us too. It doesn't matter if you are completley new to sim racing, or have never driven against other online. We have many experienced drivers that can help you out and help you improve your skills.

How to join? Simply join our discord and we've got a team ready to assist you.
https://discord.com/invite/tpgj3VRmuW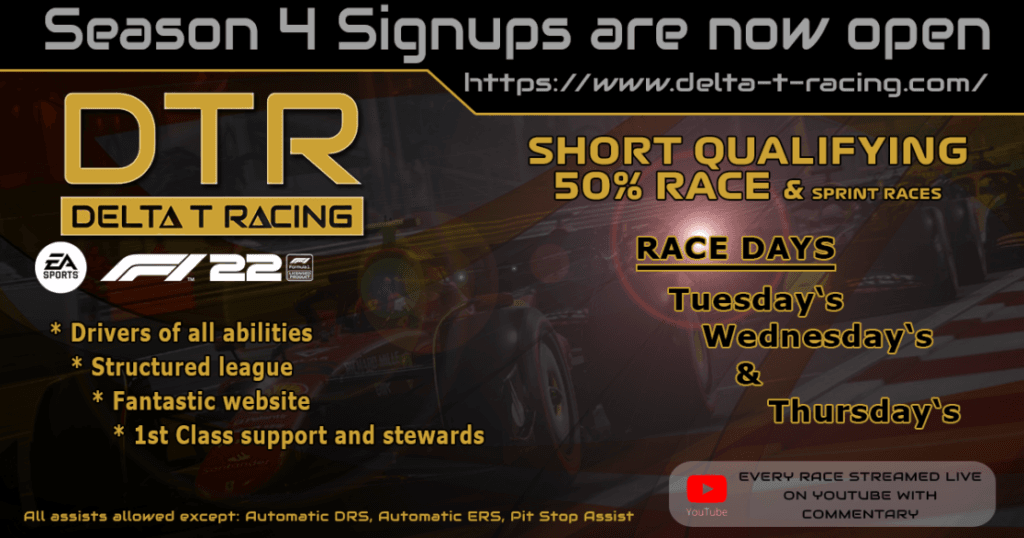 See you soon. On track!