Round 6 brought us to one of the most iconic tracks on the racing calendar, the British Grand Prix at Silverstone.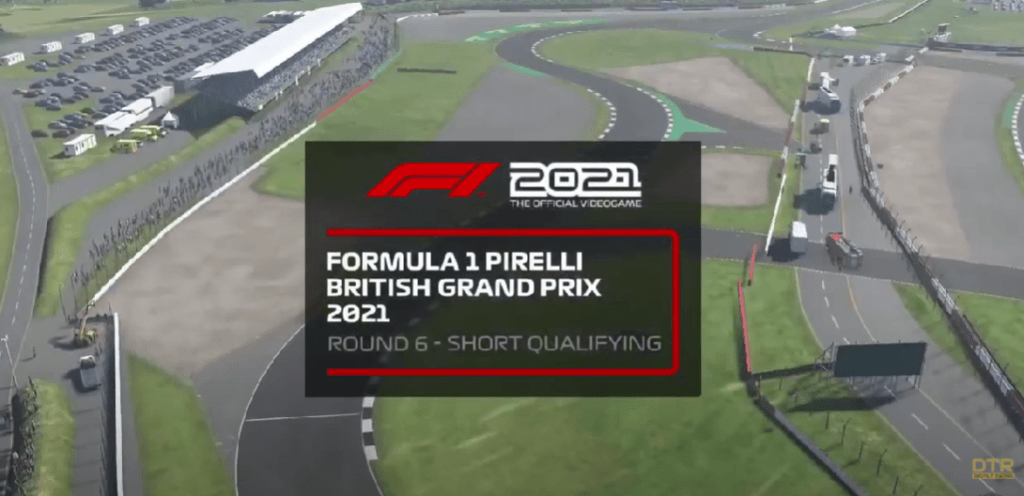 For the first time this season all 20 regular drivers were on the grid, with one new addition, Boompje being contracted by McLaren for the rest of the season after his win in the last race. The drivers made themselves ready for a race that is always one of the most anticipated ones on the calendar.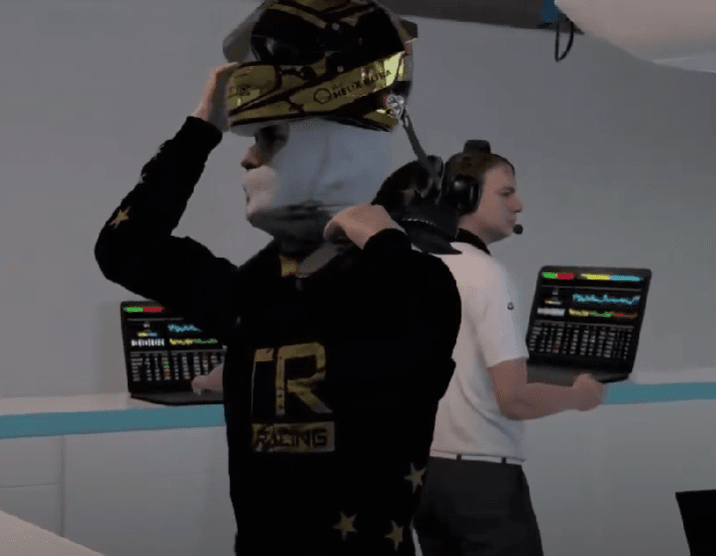 Qualifying showed us once again the familiar names up front. Chalkers took pole ahead of Jari, but we did have a bit of a surprise on third place. Although insiders know that Invisible is always strong on the classic tracks, not many expected him to be this quick. He shared front row with Shaby, with other title contenders Prins in 5th and LTrocker in 10th. The commentators where very close with their predicted pole time, both only one tenth of the actual set time of 1:26.116.
When the red lights went out Jari took the lead going into turn 1 and Shaby moved up to third. Invisible let his team mate Prins by, but stayed close to the front runners. Due to an intense battle in the midfield with Marcel, Boompje and Trocker the five front runners were able to create a gap to the rest of the field. Jari, Chalkers and Shaby kept fighting for the leading position and positions changed many times with overtakes mostly done on Hangar straight.
The race had it's first shocking moment when on lap 10 Jari made a mistake and spun at turn 1 dropping him back many places. This was at a time when most of his rivals where changing their soft tyres for a set of mediums. After all pitstops where made we had a new leader, Blackmamba, followed by Livingwall, DyMx50 and Xavi. All of them started on medium tyres and still had to pit, but we've seen this season a few times that the reversed strategy could pay off big time if a safety car comes out when the medium starters haven't pitted yet.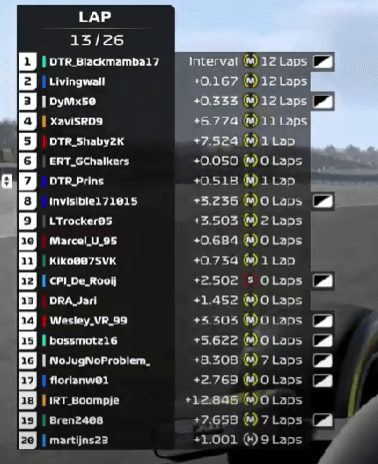 That safety car came too late to help the medium runners, as in lap 20 all of them had pitted already. With just six laps to go, not everyone opted to pit for fresh tyres. Shaby and Chalkers decided to stay out, but Prins did decide to go for fresh softs, which dropped him from third to fifth, losing positions to his team mate and DyMx who had just pitted for fresh tyres a few laps ago.
The race restarted with 3 laps to go and the order is as below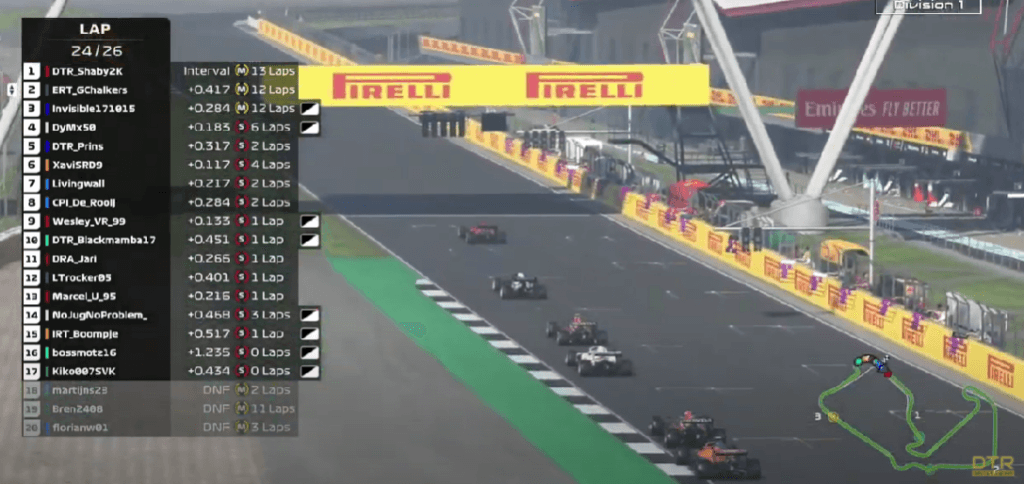 Unfortunately the cold tyres catched out Invisible who had a great race so far, but he lost the rear at turn 2 and dropped all the way to last. When Prins overtook DyMx it seemed like he was in a great position to make a run for the win on the last lap with his much fresher tyres, but a small mistake at turn 2 cost him the chance at victory. It meant that Shaby and Chalkers were up for a battle for the win together on the last lap. Despite having DRS Shaby managed to hold on took his first win of the season. With Jari finishing in sixth the championship is now wide open again.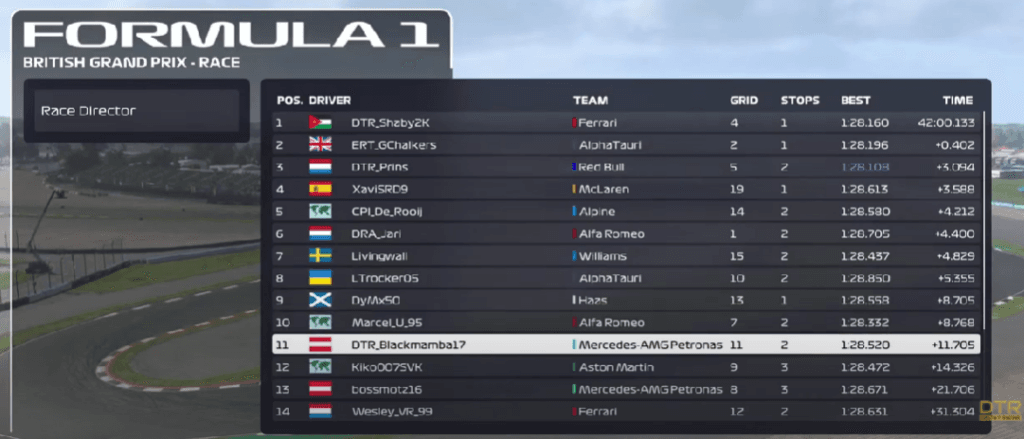 DyMx crossed the line in fourth after his best performance of the season, but time penalties dropped him to ninth in the results. However after a tough start of the season, he has now three race finished in a row and better results each race. It shows the young Haas driver is adapting to the higher lever and we will likely see more progression during the second half of the season.
Next round we are going to Singapore, a race where anything can happen.