In episode six we sat with one of the most experienced drivers on the grid and one of the nicest persons you will ever meet in life, a man with many nicknames, but his real name is Marco and he drives under the name of DTR_Blackmamba17

Welcome Mamba!
Let's start with your name first, how did you get to this username?
Oh thats pretty simple, at my football team someone called me "mamba" i liked it very much, because i love NBA , i love KOBE (R.i.P.) so it was pretty easy to choose (and also im half-black , grandfather is from nigeria) 
How did you get to your driver number?
Birth year , 1991 = 91 
A little more personal info about you, how old are you and where do you live?
Oh well im sweet 30, i live in austria/mattersburg, its a small city in the east of austria
What do you do in life? Work, study or something else
i have been working for the largest energy supplier in our state for 13 years
Who do you think are the biggest candidates for the title?
Tbh i have 2 favourites, jari & marcel and shaby & wesley.. We all know shaby, one of our best drivers at DTR we`ve ever had but i have to say jari & marcel are a very strong team. Its getting very close at the end 
You are off to a very good start of the season so far, with a 5th and 3rd place. Seems like you finally have a bit of luck, where do you think you can end up in the championship?
Finally a few good results, im feeling good atm , getting more used to my new rig and since im racing in a few other leagues im getting more and more stable in my race pace 
How do you prepare for a league race?
Depends how i feel on this track.. When i feel bad im hoping 2hrs before race start on practice (simulation Grand Prix and TT)
How did you get into sim racing? And for how long have you been sim racing?
2018 i think , i was getting asked from a former driver in online lobbies so it started 
As a Division 1 driver you are clearly among the faster guys in the league. What makes you so quick?
Thats a good question.. I dont know really, i love driving cars in real life – i have experience on the redbull ring, i drove the KTM x-Bow there and it was like an orgasm.. But nothing more than practice practice practice (ask allen iverson)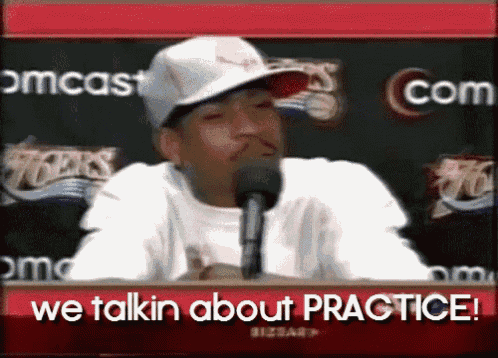 What other games do you like to play?
Call of Duty and FIFA 
What was your first console?
My first console was SEGA and SuperNintendo
What was your first F1 game?
Wow i have to lie – i think F1 2015
About real racing, what was the first F1 Grand Prix you watched?
I know i watched it with my grandfather, it was like in 1998 or 97 – idk which race but i can remember Schuhmacher, Coulthard, Häkkinen
Have you ever been to a Formula 1 Grand Prix? When and where if so and what is possibly the next one you will visit?
Austrian GP 2017
Who is or are your favourite drivers? And where do you think he or they will end up this season?
Sir Lewis Hamilton and i hope Merc can recover from that bad start and he will end up as a 8time champion
Do you also follow other series?
Yes, football, MOTOGP, NBA and NFL 
We've heard you're quite the sportsman, can you tell us what you like to do?
i ve played 25years football, sometimes very successful , sometimes not but I had very good times that I like to look back on. I quitted football 2 years ago.. Now im doing crossfit and a lot of mountainbiking – downhill/freeride 
A rumor says that when you go karting, your teammate bossmotz usually kicks your ass, is that true?
Unfortunetly yes, but as a 1,40 minion he has a big advantage 😉 
And finally, back to you on the sim. How do you race? And can you share a picture of how your setup looks?
We've learned about other drivers' favorite food, what's yours?
BBQ ribs and wings, rumpsteak please medium – and of course a schnitzel 
Anything you would like to add?
One of my best decisions in life was to co-found this league. I am super happy with what we have set up in the last year and I am looking forward to the challenges ahead! I have a great team around me and I can't wait until we catapult DTR to the top.